About Us
ADARC's mission is to develop scientific solutions to end AIDS and COVID-19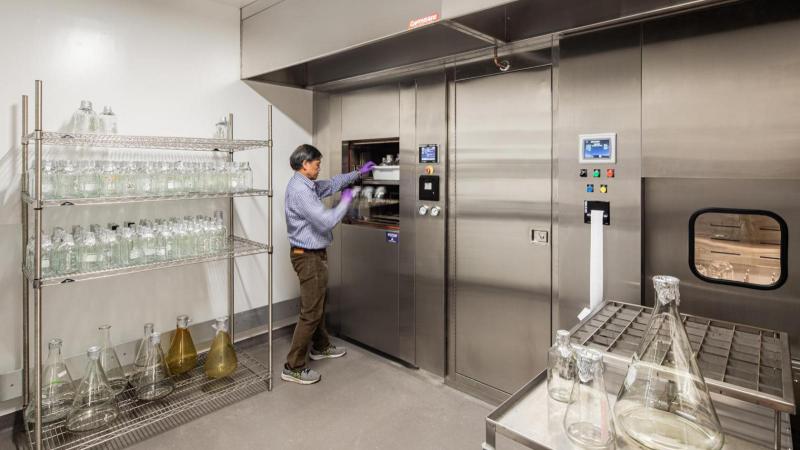 The Aaron Diamond AIDS Research Center (ADARC), one of the world's largest private research centers dedicated exclusively to advancing the understanding, treatment, and prevention of HIV/AIDS, joined Columbia University Irving Medical Center (CUIMC) on January 1, 2020. Dr. David Ho remains the Center's Director and was appointed the Clyde '56 and Helen Wu Professor of Medicine at Columbia University and leads an expanded and diverse ADARC faculty.
ADARC's mission is as important today as it has ever been, committed to finding scientific solutions to end the HIV/AIDS pandemic through a multidisciplinary approach that leverages contributions in virology, immunology, molecular and structural biology, translational and clinical medicine, and implementation science.
ADARC's contributions to the field have included high impact advances in understanding HIV pathogenesis, the identification and application of novel antiretroviral therapies and more recently efforts to develop HIV vaccines, novel antibody-based strategies including the design and testing of bispecific monoclonal antibodies and pivotal preclinical and clinical studies of long-acting antiretroviral drugs for HIV treatment and prevention.
Most recently, ADARC scientists have applied knowledge and techniques acquired in their decades of HIV research to the novel coronavirus SARS-CoV-2, the virus that causes COVID-19. Under the leadership of Dr. David Ho, ADARC scientists and collaborators from CUIMC, as well as nationally and internationally, have directed their efforts to address this emerging threat and to bring new solutions in testing, treatment, and prevention. ADARC's goal is to develop rapid and clinically meaningful testing strategies to allow for the safe reopening of affected regions, identify effective antiviral drugs and neutralizing antibodies that could be used against a wide range of current and future coronaviruses and address challenges of the broad implementation of diagnostic, therapeutic, and prophylactic advances in a myriad of settings.
ADARC at CUIMC combines the scientific strengths of basic, clinical, and translational scientists to continue the march forward against not only HIV/AIDS, but also SARS-CoV-2/COVID-19 and potential future pandemics.